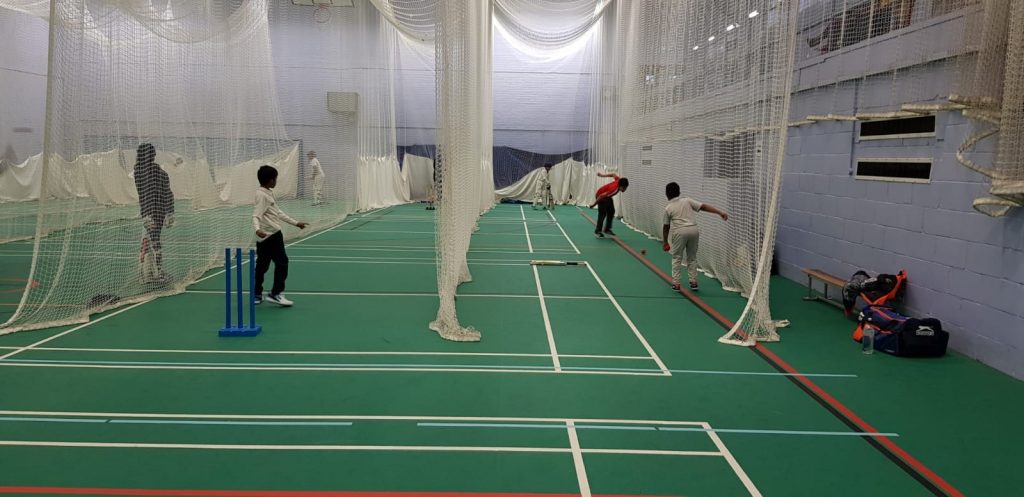 At "The AB Sports Cricket Academy", we offer various levels of coaching for different age group – starting from the age of 6 to 18 years. In our specialised coaching centres throughout Swindon and other parts of the Wiltshire, our highly-professional coaches lead the coaching programmes developed to cover the tactical, technical, and psychological aspects of the game.
Institutional Academy
We intend picking up a few of the boys from schools and hopefully, the 'best' and 'most talented' can possibly represent the county in the under 17 category, thereafter sky is the limit.
Individual Academy
Individual coaching sessions can be arranged with ECB coaches for one to one coaching specifically for the individual.
Professional Equipment
From cricket bats to batting gloves, from batting helmets to wickets keeping gloves, whatever is the need, The AB Sports Cricket Academy fulfills them.
To cultivate and encourage competitive spirit among our students, we have entered into a tie-up with a local club in Wiltshire, and plan to hold regular matches with the club members.
We endevour to enter into many such collaborations to provide our students with the Best in Class Cricket experience.